COVID-19 Outbreak
To support COVID19 research and actions we are providing free OfflineSurveys licenses. Just fill in your name and email at this registration form and we will send you a free 3 month OfflineSurveys license key after having checked your request.

RUNNING SURVEYS OFFLINE
Stop worrying about connectivity:
Server offline?
No Internet available?
→ No problem, you can always continue collecting data using your Android device. The app will automatically sync data later.

COLLECTING DATA ON LOCATION
Perfect solution for mystery shopping projects or interviewing people at any location using a tablet or smartphone. You can even take photos on location or use our bar code scanning feature.

KIOSK SURVEYS
Lock your device so it can be used for surveys only. Useful for collecting feedback at restaurants, service centers, exhibitions. No Internet connection required.
Offline Surveys Screenshots
Available Offline Surveys Features Built on top of LimeSurvey
LimeSurvey (released in 2003) is the most popular Open Source survey tool and downloaded 10 000 times each months. It helps you designing surveys in more than 80 different languages and using nearly 30 different question types. LimeSurvey offers superior survey features and can be used for various data collection tasks. Android multimedia questions
Use the power of your Android device to the max by taking photos, recording voice notes, reading barcodes, storing locations on a map and displaying picture and text menus during survey taking. Check all available Android multimedia questions and examples.

Secure and independent
Do not depend on others! We are the only app that stores responses on your own server, using free open-source technologies.
You don't have one? We can also host Limesurveyfor you. Just drop us a note.
Email responses or surveys
Export responses to a CSV file and email them to anyone e.g. for checking data quality.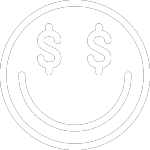 Free version available
(No registration required, no hidden costs)
Add unlimited surveys, use unlimited questions, collect unlimited responses, use all available Limesurvey and Android multimedia question types ... for free!

One price for all devices
We do not charge per device! Our app license is valid for unlimited devices, unlimited surveys and unlimited responses.
Just drop us a note and let us know about the required license duration and to be used address for the invoice and we will email invoice and license key.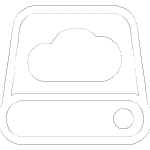 Response Sync (Pro Version)
If you don't want to worry about data synchronization simply let the app automatically send responses to your LimeSurvey system once Internet is available.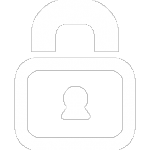 Kiosk Mode (Pro Version)
Lock OfflineSurveys to a specific device with password
Get a license key to upgrade your OfflineSurveys app to use these PRO features:
Remove "Sync Responses" limit (20 responses)
Remove "Lock Survey" & "Lock App" limit (10 responses)

Your license is automatically applied so you can use:
- Unlimited devices
- Unlimited surveys (All surveys loaded from your domain)
- Unlimited responses


1 Month
69 €
69 € / month
Buy Now
3 Months
179 €
~59 € / month
Buy Now
6 Months
299 €
~49 € / month
Buy Now
1 Year
468 €
~39 € / month
Buy Now